by John Vannie
Notre Dame steps up in class to host a heavyweight battle against the Georgia Bulldogs on Saturday evening. Both teams breezed through their respective season openers, and will collide for the first time since January 1, 1981. In that Sugar Bowl matchup. Georgia prevailed 17-10 behind Herschel Walker and won the national championship despite being outgained by 328-127. Four Irish turnovers, including a special team gaffe at the one-yard line, were too much for Notre Dame to overcome. This year's game features two powerful running attacks and relatively untested quarterbacks. The Dawgs are ranked 15th in the nation while the Irish rose to #24 this week after an impressive debut. NBC will televise the game nationally beginning at 7:30 PM Eastern time.
Kirby Smart (9-5) is in his second season at the helm for Georgia, where he was hired to raise this proud program above the perceived plateau it had reached during Mark Richt's 15 seasons. Richt is now at Miami of Florida. Smart's challenge is to win the high-profile games that Richt generally did not, and this week's contest certainly qualifies. Of course, Notre Dame fans are familiar with Smart as he served as defensive coordinator for four (4) national championship teams at Alabama under Nick Saban.
The Irish are healthy as they head into the weekend. Tight end Durham Smythe should be ready to go after an early exit from the Temple game. Georgia was less fortunate last week, losing starting quarterback Jacob Eason and continuing to play without cornerback Malkom Parrish. On the positive side, previously injured starters Solomon Kindley (guard) and Aaron Davis (defensive back) should be ready to contribute.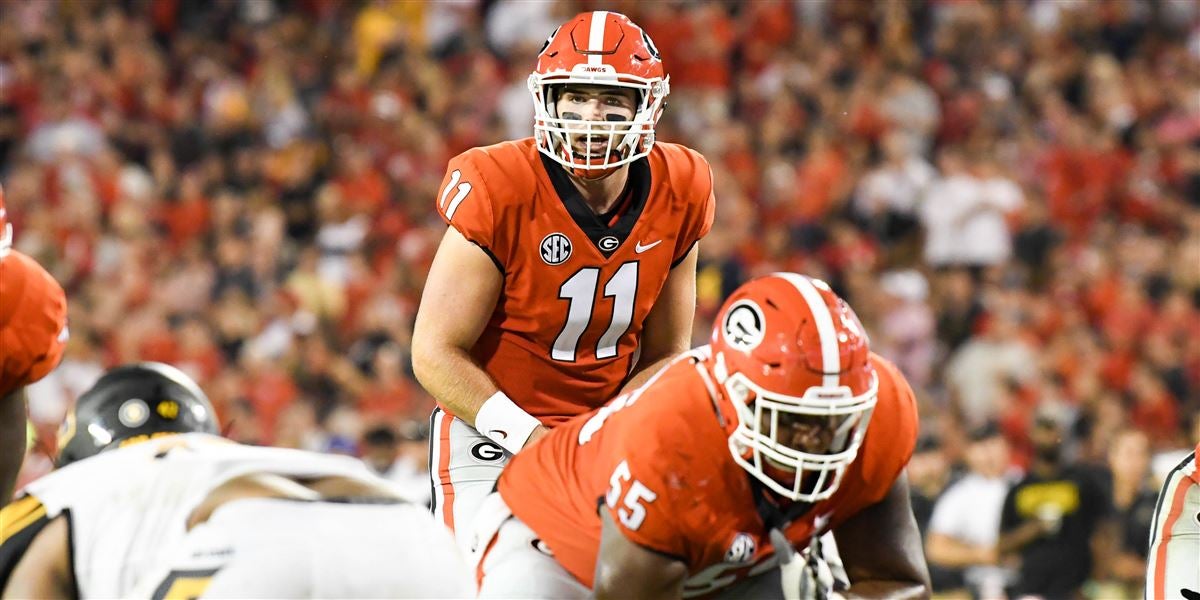 The injury to Eason and Notre Dame's somewhat surprising competence against Temple has changed the dynamic for this matchup among Irish fans from resignation to unbridled optimism. While it is a winnable game for the hosts, Georgia is no stranger to elite competition and close encounters. Last year, the Dawgs won five games in which they were tied or trailing at the start of the fourth quarter. Notre Dame lost most of these late-deciders. Although it is a new season with a handful of new assistant coaches and renewed vigor in the weight room, I need to see the Irish win a close, physical battle against a quality opponent before I'm going to start predicting that type of outcome. Besides, Smart was an integral part of the coaching staff that absolutely pantsed Brian Kelly in January 2013. You can be sure that Georgia will be well prepared upon arrival, and its defense will be a bit too strong for the Irish.
GEORGIA 31 NOTRE DAME 24