Fifth-ranked Notre Dame (11-1) begins the Marcus Freeman era on New Year's Day with a matchup against ninth-ranked Oklahoma State (11-2) in the Playstation Fiesta Bowl. Freeman was named head coach a month ago when his predecessor abandoned ship for LSU after twelve seasons in South Bend. It's been a busy month of recruiting and tending to the administrative duties of the position, but Freeman's primary focus has been preparation for his team's debut performance against a quality opponent. The game will be played in Glendale, Arizona and will start at 11:00 AM local time, which is 1:00 PM on the East Coast and 10:00 AM Pacific time. ESPN will provide national television coverage.
Mike Gundy has led the Oklahoma State football program for 16 seasons. He has compiled a 137-67-0 record and has a streak of 15 straight bowl appearances. Gundy is 10-5 in the postseason and the Cowboys have won four of their last five. In major New Year's Six bowl games, however, Gundy's teams are just 1-3.
The Cowboys lost to Baylor in the Big-12 Conference Championship game when they fell inches short of the goal line on the final play. A possible playoff berth vanished in that moment. Nevertheless, Gundy and his squad are excited about their first-ever meeting with the Fighting Irish. "I think it's cool," he said. "It's going to bring a lot of national recognition. We have a team (Notre Dame) that ended up fifth in the country. So just right there on being in the College Football Playoff, obviously the committee feels like they're the team that's just right there. And it will draw a lot of recognition across the country because of their history."
Oklahoma State is expected to get its leading rusher, Jaylen Warren, back against the Fighting Irish after he missed the Baylor game with an injury. Four Cowboy players have entered the transfer portal this month, but all four are still listed on the team's depth chart. These include starting safety Tanner McCalister and defensive tackle Jayden Jernigan. Both will play against Notre Dame, according to Gundy.
The only other player availability issue for the Cowboys is center Danny Godlevske, who missed the team's final three games due to a foot injury. His participation level will be a game time decision on Saturday.
The Irish will play without star running back Kyren Williams, who opted out to focus on his 2022 NFL aspirations. The same is true for All-American safety Kyle Hamilton. On the injury front, right tackle Josh Lugg went down in practice last week and will miss the game. Freshman Blake Fisher, who has recovered from a knee injury suffered in the season opener against Florida State, will take his place. Fisher started at left tackle in that game but will shift over to the right side. Fellow freshman Joe Alt remains on the left side after winning the job in October. Cornerback Cam Hart also suffered a leg injury this week but reportedly will play.
NOTRE DAME'S OFFENSE vs. OKLAHOMA STATE'S DEFENSE
A piece of good news for Notre Dame is that Oklahoma State will be without defensive coordinator Jim Knowles for the Fiesta Bowl. Knowles is the architect of the impressive Cowboy sack attack, although the Irish will face him in September 2022 as he's taken the same position with Ohio State to run their defense.
Oklahoma State's pass rush is among the best in the nation. The Cowboys go with four down linemen and two linebackers with an umbrella of five defensive backs. They run multiple blitzes but the front four is also quite capable of getting to the quarterback. Ends Brock Martin and freshman sensation Collin Oliver are the most dangerous rushers. They are joined by veteran 300-pound interior linemen to form a powerful first line. The linebackers are complementary players and very talented. Malcolm Rodriguez is the leading tackler and run stuffer, while Devin Harper has a knack for timing his blitzes. He has six sacks and 15 quarterback hits.
The secondary is a senior-heavy unit featuring safeties McCalister and Kolby Harvell-Peel, along with cornerback Jarrick Bernard-Converse. The Cowboys will likely double team Michael Mayer in passing situations while asking Bernard-Converse to handle Kevin Austin. Since these are the favorite targets of Irish quarterback Jack Coan, the success of the passing game may well depend on strong performances by Braden Lenzy and Lorenzo Styles.
Notre Dame must run the ball consistently to earn a victory. Oklahoma State allows an incredibly low 26% conversion rate on third down, so the Irish must grind out positive yardage on the early downs. This will be a tall order against a team that has surrendered fewer than 100 rushing yards per game and a stingy 2.7 yards per carry. Freeman should not hesitate to call upon Tyler Buchner if the offense is stagnant with Coan at the helm.
OKLAHOMA STATE'S OFFENSE vs. NOTRE DAME'S DEFENSE
The return of Warren to the lineup is a major boost for the Cowboys. At 5'8" and 215 pounds, he is built like a small tank. Those that follow Oklahoma State insist they would have beaten Baylor if Warren had played. The team managed only 70 yards rushing in that game. Quarterback Spencer Sanders is a capable dual threat athlete who is counted upon to direct the offense, but that task is much harder without Warren.
Sanders is a 61% passer with 16 touchdowns against 12 interceptions. He is the Cowboy's second leading rusher with over 500 yards while Warren led the way with nearly 1,200. Sanders reminds me of Cincinnati's Desmond Ridder although he is not as accomplished as a passer.
Senior wide receiver Tay Martin is the main big play threat. He is 6'3" and has caught 70 passes this season to lead the Cowboys. Brennan Presley is a quick 5'8" slot receiver with 40 catches, but beyond those two there is limited production from a group of freshmen. Oklahoma State typically lines up with four receivers and tight end Logan Carter in its base set. The Cowboys will use multiple formations including two tight ends in short yardage situations.
The Irish will emphasize stopping Warren and forcing Sanders into uncomfortable third down situations. He often forces his throws under duress as we witnessed against Baylor. The matchups between Presley against Tariq Bracy and Martin against whoever will line up at cornerback for the Irish are critical. Even if Notre Dame is successful in coverage, they must still contain the scrambling ability of Sanders in order to get off the field.
Oklahoma State's offensive line will have the unenviable tasks of keeping the powerful Irish front away from Sanders and creating holes for Warren. The running game will suffer a bit if Godlevske can't play, and sophomore tackles Cole Birmingham and Preston Wilson will have their hands full with Notre Dame's Isaiah Foskey and Myron Tagovailoa-Amosa. To their credit, the Cowboys have allowed only 16 sacks this season and have done a good job creating a solid running game. The Irish front is deep and has been very effective down the stretch this year, so this battle in the trenches will have a significant impact on the overall result.
SPECIAL TEAMS
Punter Jay Bramblett and place kicker Jonathan Doerer will play their final game for the Irish. Both have performed well this season and should have no issues if the stadium roof is closed as expected. Doerer needs to kick the ball through the end zone to preclude a long return by the Cowboys. Notre Dame's kickoff return and coverage units have left something to be desired this season. A stronger outing by both groups would be most welcome.
Tanner Brown is the primary place kicker for the Cowboys. He is nearly automatic up close but his range is questionable beyond 40 yards. Punter Tom Hutton averages 42 yards per kick and rarely gives up a return. Speaking of returns, Presley handles both punts and kickoffs with occasional help from L.D. Brown. Both have returned kicks for touchdowns this season and typically secure excellent field position for the offense.
SUMMARY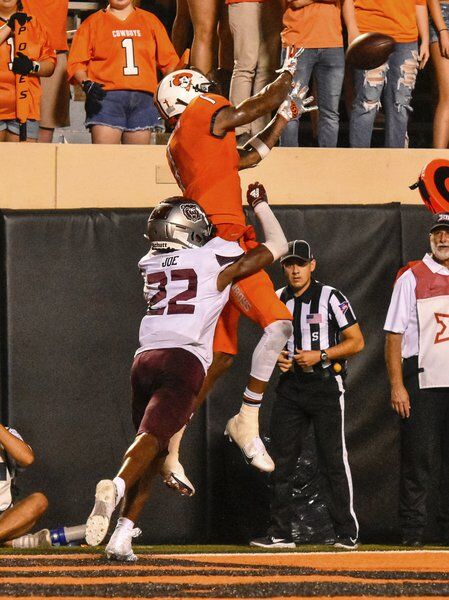 Oklahoma State is a strong team with no glaring weaknesses. They do not have a surplus of offensive playmakers but their defense frequently creates favorable situations for Sanders and company. Notre Dame cannot turn the ball over or give up impact plays by the Cowboys' special teams if they expect to win. Hart's potential absence would create a problem that may cost the Irish dearly. He is a tall, aggressive cover man while Clarence Lewis lacks elite speed and too often plays soft in man coverage. Martin could have a field day.
Even so, Notre Dame is unlike any team Oklahoma State has faced this season. The Irish must control the tempo and play their own style rather than try to throw the ball 40+ times against a team that is built to defend the pass. Williams will be missed in this regard, but the remaining Irish running backs should pick up the slack. One player to watch is Blake Fisher. After a four-month absence, will he be able to shed the rust and play effectively?
Here are a few more questions that will shed light on the outcome:
Which team will be able to rush for 150 yards or more?
Can Lenzy and Styles deliver strong performances for Notre Dame?
Which star wideout will have the biggest impact between Martin and Austin?
Will Fisher and the Irish offensive line hold up against the Cowboy pass rush?
Can the Cowboy special teams engineer another significant play?
Which defense will be able to force negative plays and turnovers?
Can Buchner make a notable contribution to the Irish offense?
Will Freeman's in-game decisions in his head coaching debut help or hurt the Irish?
How many bowl games will Omicron win this season?
PREDICTION
Several factors make it difficult to predict the outcome. The teams have never played each other and have no recent common opponents. Both teams defeated Iowa State in 2019 but that's as close as we can come to a comparison. It's always tough to gauge the relative strength of the Big-12 since most of its teams (including the Cowboys) have weak out of conference schedules. Regarding Notre Dame, we don't know if its late season dominance was enabled by a schedule comprised of tomato cans or if the Irish have truly improved after a shaky start against tougher opponents.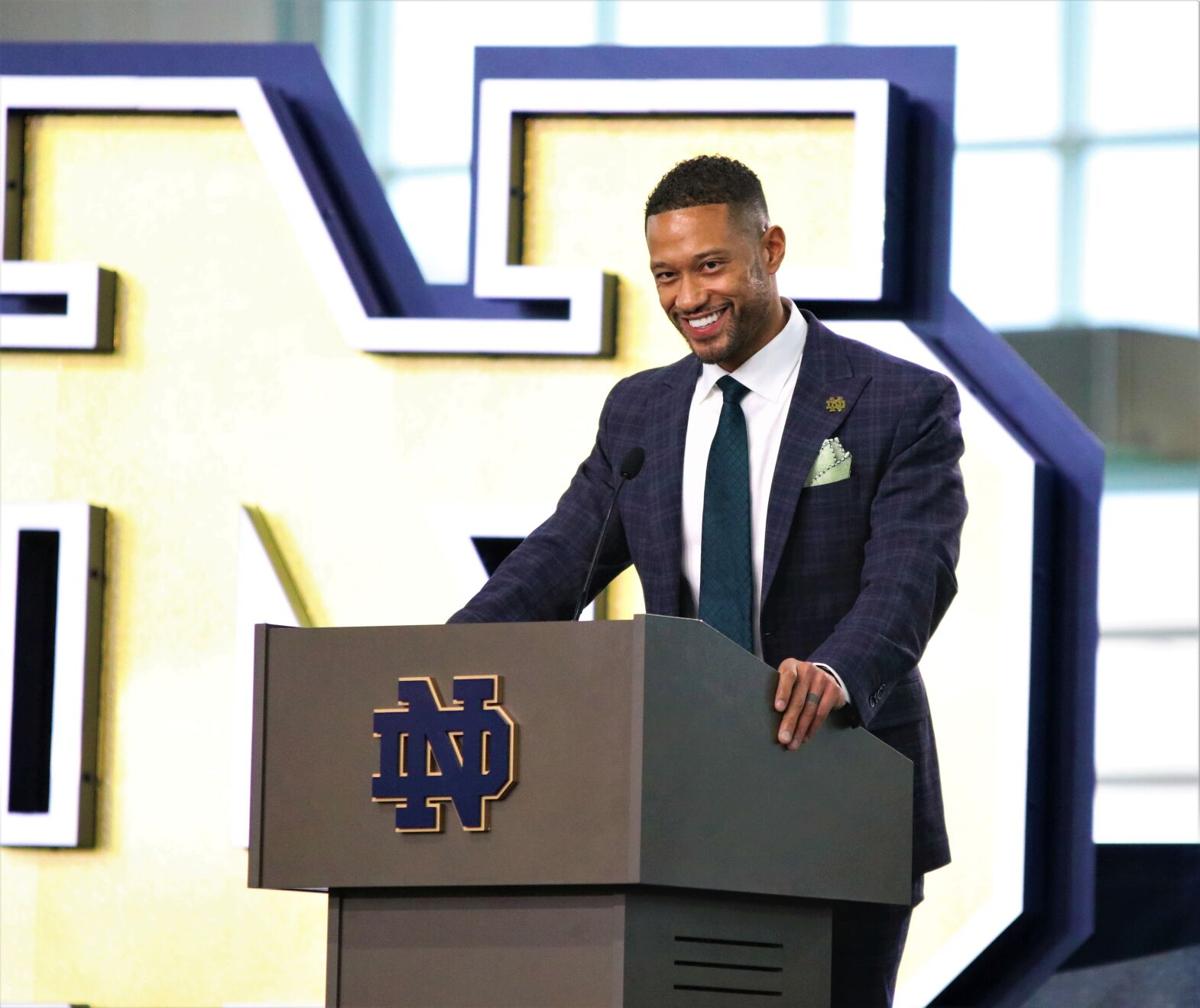 Both Notre Dame and Oklahoma State are led by strong defenses. This should result in a low-scoring first half as the offenses probe for weaknesses. The Irish have more potent offensive weapons than the Cowboys, but Sanders' elusiveness balances the scales somewhat. As the game progresses, the team that takes control of the line of scrimmage will pull away. While the offensive line and Coan's lack of mobility are causes for concern, Notre Dame will be inspired to deliver a win for their new head coach. The Irish should prevail in a close contest.
NOTRE DAME 27 OKLAHOMA STATE 20