Fifth-ranked Notre Dame (6-0) hosts Pittsburgh (3-3) on Saturday in the last of seven straight games to open the season. The Irish will finally be able to enjoy a week off for the mid-semester break, but first must tend to the business of battling the historically scrappy Panthers. Coach Pat Narduzzi's team is coming off an exhilarating overtime win over Syracuse, whom the Irish will face next month. NBC will provide national television coverage, starting at 2:30 pm Eastern time.
Pitt is the first head coaching job for Narduzzi, a long time Defensive Coordinator who is in his fourth year at the helm. His 24-20 record includes wins over eventual national champion Clemson in 2016 and Miami last November when both opponents were undefeated.
The 2018 Panthers are a younger team that has faced adversity in the past few days. First, senior middle linebacker and defensive captain Quintin Wirginis was lost for the season after suffering a knee injury in practice. On Wednesday, starting tight end Tyler Sear announced he was leaving the team for personal reasons. Sear had only two catches for nine yards in six games, and sources say he expressed his extreme displeasure at the way in which the tight end is used in Pitt's offense.
Coach Narduzzi knows his team will have its hands full on Saturday, and hopes to keep them focused. "Notre Dame is a great institution, great place", he said. "I'm Catholic, I love Notre Dame, but this is a football game. We're going to walk in there. It's a business trip.… It's all about the football game. We're not going to go to the Basilica or go see Touchdown Jesus. We're not taking any tours. We're going to play a football game."
Narduzzi also conceded that the Irish are the most talented team the Panthers have faced to date. "They've got some creatures out there. The Tillery kid is 6'7″, 305. He's a monster. They should probably have a new cartoon after that guy. You've got Superman, you've got 'Tilleryman.' That guy, he's a beast."
Meanwhile, the Irish hope to keep the offense rolling behind quarterback Ian Book while minimizing the snaps for players nursing injuries such as defensive ends Daelin Hayes and Khalid Kareem, along with running back Tony Jones, Jr. Tailback Jafar Armstrong will not play after suffering a knee injury and subsequently developing a serious infection that required an extended hospital stay.
NOTRE DAME'S OFFENSE vs. PITTSBURGH'S DEFENSE
Quarterback Ian Book guides a balanced attack with timely, accurate passes and a running game that has not lost a beat despite the loss of the team best blocker, guard Alex Bars. Dexter Williams has taken over the rushing chores as Armstrong and Jones recover from injury. The explosive Williams has prevented teams from overplaying the passing game, opening the door for wideout Miles Boykin to become a dominant force.
The Panthers cannot replace Wirginis' high productivity overnight, and this defense was already struggling to stop opponents before he went down. They have surrendered 33 points per game and the secondary has been particularly vulnerable. Senior safeties Dennis Briggs and Damar Hamlin are solid players along the back line, but the team has rotated a number of cornerbacks through the starting and nickel positions in search of consistency.
Pitt's 4-3 alignment up front is manned by senior linemen DeWayne Hendrix and Shane Roy. Another promising player is sophomore end Rashad Weaver, who is on track to become the next star to carry the strong tradition of Panther defensive linemen in the NFL. At linebacker, sophomore Elias Reynolds will get the start in the middle. He will have the benefit of playing between two seniors, Oluwaseun Idowu and Elijah Zeise with junior Saleem Brightwell in reserve.
Notre Dame should test Reynolds with the aim of drawing him out of position so Williams has room to break off a few long runs. Pitt has allowed 200 yards rushing per game this season, and the Irish can achieve that level if Brian Kelly and Chip Long put their minds to it. Book's receivers will also have a physical advantage over the smallish Panther secondary, so it should be a good day all around for the offense.
PITTSBURGH'S OFFENSE vs. NOTRE DAME'S DEFENSE
Pitt's strength lies in its senior dominated offensive line and a bruising runner in Qadree Ollison. The Panthers average 200 yards per game, with Ollison and backup Darrin Hall accounting for 150 of them. Against Syracuse, however, this pair combined for a cool 300.
Quarterback Kenny Pickett got his first start as a true freshman at the end of last season, and promptly led Pitt to a 24-14 upset of second-ranked Miami. He has been respectable this season, hitting 61% of his passes, but most have been short range tosses. Pickett has good athleticism and is a respectable running threat, either by design or when forced to flee.
Taysir Mack, a transfer from Indiana, is the team's most dangerous receiver. Unfortunately, Mack missed the Syracuse game with an unspecified leg injury and his status for Saturday is not yet clear. Also in the starting group are senior Rafael Araujo-Lopes and freshman Shocky Jacques-Louis. Backup Maurice Ffrench (this is the correct spelling), actually leads the team in receptions and will see plenty of action. As discussed above, the Panthers rarely target the tight end. Junior Will Cragg is expected to start now that Sear has departed.
Notre Dame's greatest challenge is to stop Ollison and the Pitt ground game. The Panthers will be competitive as long as they can run the ball at least half the time and keep pace on the scoreboard. The Irish can make life easy on the starters if they jump out to an early lead and bring pressure on Pickett when he is forced to put the ball in the air.
SPECIAL TEAMS
Justin Yoon became Notre Dame's all-time leading scorer last week against Virginia Tech, and will spend the rest of this season adding to his impressive point total. Improvement by this year's offense in the red zone has made Yoon more of an extra point guy that a field goal specialist, but the senior is usually money when called upon from long range. The Irish cover and return teams remain competent, while a poor snap on a Tyler Newsome punt attempt last week turned into a mini disaster.
Pitt's Alex Kessman has been an impressive place kicker to date, combining accuracy with a powerful leg. The sophomore blasted consecutive field goals from 54 and 55 yards last week, and the Panthers would not have made it into overtime if Kessman came up short on either try. First year punter Kirk Christodoulou, an Australian import, has started to find his groove after a few early struggles. In the return game, wideouts Araujo-Lopes (punts) and Ffrench (kickoffs) have each recorded a long touchdown so far this season.
SUMMARY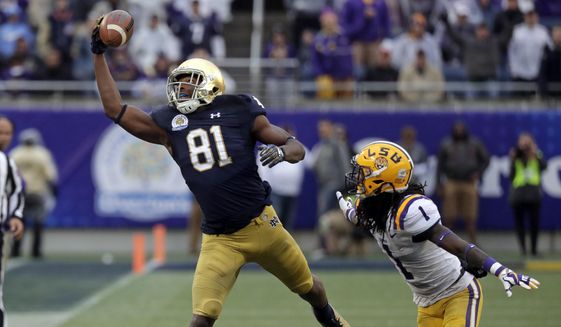 This Pittsburgh team is capable of giving Notre Dame some difficulty, particularly if the Irish are distracted by midterm exams and the prospect of several days off. Pickett is not likely to be intimidated by the environment and Ollison is a force. The special teams are also potent, but the defense has leaked like a sieve. If Narduzzi can coax a strong effort from the latter group or Book is slightly off target, the game could remain competitive well into the second half.
It will take more than inspiration to slow Notre Dame's offense. The passing game has achieved a rhythm and efficiency we've not seen in several seasons, while the rushing attack finds a way to explode just when you think the linemen have forgotten how to block. Under Book's leadership, the Irish have averaged 44 points in his three starts, while the last two have come against teams ranked in the Top 25.
Here are a few questions that will shed light on the outcome:
Can the Irish limit Pitt's running game to 150 yards?
Will Notre Dame's secondary allow Pickett to dink and dunk his way down the field?
Can the Irish conjure another inspired performance after a grueling first half of the season?
Will Dexter Williams be able to shoulder the load again as the only healthy running back?
Can the Irish special teams keep the Panther return men in check?
Will Book figure out how to complete a long pass or two?
Can the Irish win comfortably while resting key players?
PREDICTION
If the Panthers have the capacity to beat a highly ranked team for the third straight season, it hasn't been in evidence so far. Outings against Penn State and Central Florida have resembled Custer's battle against the Sioux. While not bearing much resemblance to Chief Crazy Horse, Brian Kelly should be able to bring an overwhelming force to bear on the outgunned visitors from the East.
NOTRE DAME 44 PITTSBURGH 20