Now that the date for NFL draft declarations has passed, we can take a first look at Notre Dame's football lineup for 2022. Although several months of work lie ahead before Coach Marcus Freeman announces his offensive and defensive starters, we will make a few educated guesses and projections now and refine them during the coming months. The players are returning to school after semester break and will get back to Coach Matt Balis' strength and conditioning program. Spring practice comes next, followed by unsupervised summer workouts and fall camp.
Today we'll look at the defensive side of the ball.
Defensive End
Returning Starters: This position received a tremendous boost this weekend when Vyper Isaiah Foskey and strong side starter Justin Ademilola announced they would return to school. Both have NFL-level talent and will be difference makers for the Irish assuming good health.
Returning Depth: End is one of the most well-stocked areas on the roster. At Vyper, NaNa Osafo-Mensah and Jordan Botelho will continue in the rotation behind Foskey. Alexander Ehrensberger and Osita Ekwanu will back up Ademilola on the strong side. Sophomores-to-be Jason Onye and Will Schweitzer may need another year in the strength program before being ready to make significant contributions.
Incoming Freshmen: Two outstanding prospects join the Irish this season. Strong side end Tyson Ford and Vyper Aiden Gobaira represent a bright future in this area. It's doubtful that they will be needed this fall, so a year of development and conditioning is in order.
John's Comment: This is the strongest position on the team. Ehrensberger, Botelho and Osafo-Mensah have logged meaningful snaps in relief of Foskey and Ademilola, and held up well. They should be physically ready to take on more work in 2022. An added bonus is both freshman will enroll early and reap the benefits of extra conditioning, spring practice, and academic adjustment.
Defensive Tackle
Returning Starters: More good news arrived when Jayson Ademilola elected to return for his senior season. Nose tackle Kurt Hinish is gone and will be missed, but there are reinforcements waiting.
Returning Depth: Howard Cross is a scrappy if undersized nose tackle who has been very productive to date. Rylie Mills and Jacob Lacey made valuable contributions in the rotation this past season, and will be asked to do more in 2022. Aidan Keenaaina and Gabriel Rubio saw limited duty last year but should be ready to take a larger share of the snaps this fall.
Incoming Freshmen: Recruiting misses hurt in this cycle. The lone freshman is Donovan Hinish, who will succeed his brother Kurt in the Irish lineup.
John's Comment: The inside positions are in good hands at the moment. This is a key developmental year for Keanaaina and Rubio, as Notre Dame will be caught shorthanded if they do not become major contributors. Hinish will need a year or two before he is stout enough for this level but the work ethic is there. Coach Freeman needs to recruit a pair of studs in the 2023 class to avoid a serious shortfall down the road.
Linebacker
Returning Starters: Marist Liufau was slated to start at one outside spot last fall before an injury sidelined him for the entire season. JD Bertrand took his place, and both will return in 2022. Jack Kiser also returns at the Rover position. All three will be seniors in the fall. Drew White and Bo Bauer shared the middle linebacker position, but only Bauer will be back for his fifth year.
Returning Depth: Recruiting failures have created a gaping hole in the junior class. Only two players will be sophomores this season, and one of them, Kahanu Kia is leaving this summer for a two-year mission. Fortunately, the other second year linebacker is Prince Kollie, who is an impressive prospect that flashed considerable physical talent in limited minutes this season. Backup Rover Isaiah Pryor just announced he will not be back in 2022.
Incoming Freshmen: Coach Freeman made an immediate impact at the position during the last cycle. His timing could not have been better or more necessary. Four outstanding prospects signed last month, led by Jaylen Sneed. The others had outstanding high school careers and gained national recognition. They are Josh Burnham, Niuafe Tuihalamaka, and Nolan Ziegler. Tuihalamaka is destined to play in the middle, while the others are interchangeable pieces.
John's Comment: A talent upgrade is needed if Notre Dame wants to compete at the highest level. Liufau's return to health will help, but that's only one spot. Bauer and Bertrand project as backups on a top ten program, while Kiser is athletic enough to hang onto his job for now. It's essential that Kollie's development continue on a fast track so he can start alongside Liufau in 2022. Kiser should also be pushed for his spot by Sneed. The other freshmen (especially Burnham) have high ceilings and must be groomed to contribute early.
Cornerback
Returning Starters: Cam Hart (field) and Clarence Lewis (boundary) are back, but that doesn't necessarily provide comfort for Irish fans. Opponents such as Ohio State, Clemson and USC have wide receivers that can make last week's torching in the Fiesta Bowl seem tame. The status of slot corner and fifth year candidate Tariq Bracy is not certain as of today, but he would likely be welcomed back if he elects to stay.
Returning Depth: Four players will be sophomores in the fall of 2022, but we don't know much about any of them. JoJo Johnson was injured and didn't play in 2021. Ryan Barnes and Phillip Riley saw limited duty, while Chance Tucker did not make an appearance.
Incoming Freshmen: Three recruits, Jaden Mickey, Benjamin Morrison, and Jayden Bellamy are highly rated. Mickey and Bellamy are early enrollees. Hopefully they will be ready to contribute by the fall.
John's Comment: This is the weakest position on the team, even with the return of two starters (or three if Bracy joins them). That says a lot. Freeman will very likely seek help in the transfer portal.
Safety
Returning Starters: Both DJ Brown and Houston Griffith will return next season. Brown took over for the injured Kyle Hamilton midway through last season. As is the case at cornerback, this news does not infuse Notre Dame fans with enthusiasm. Neither player was particularly effective in pass coverage and had issues with missed tackles.
The bigger story broke this week regarding a player who has started for the past two seasons – at Northwestern. Brandon Joseph has been accepted as an undergraduate transfer and has already enrolled. Joseph received All-Big-Ten honors and even some All-American recognition. He is stronger against the pass than the run, but his current deficiencies can be addressed with added strength and coaching. Joseph has up to three years of eligibility remaining if he so chooses.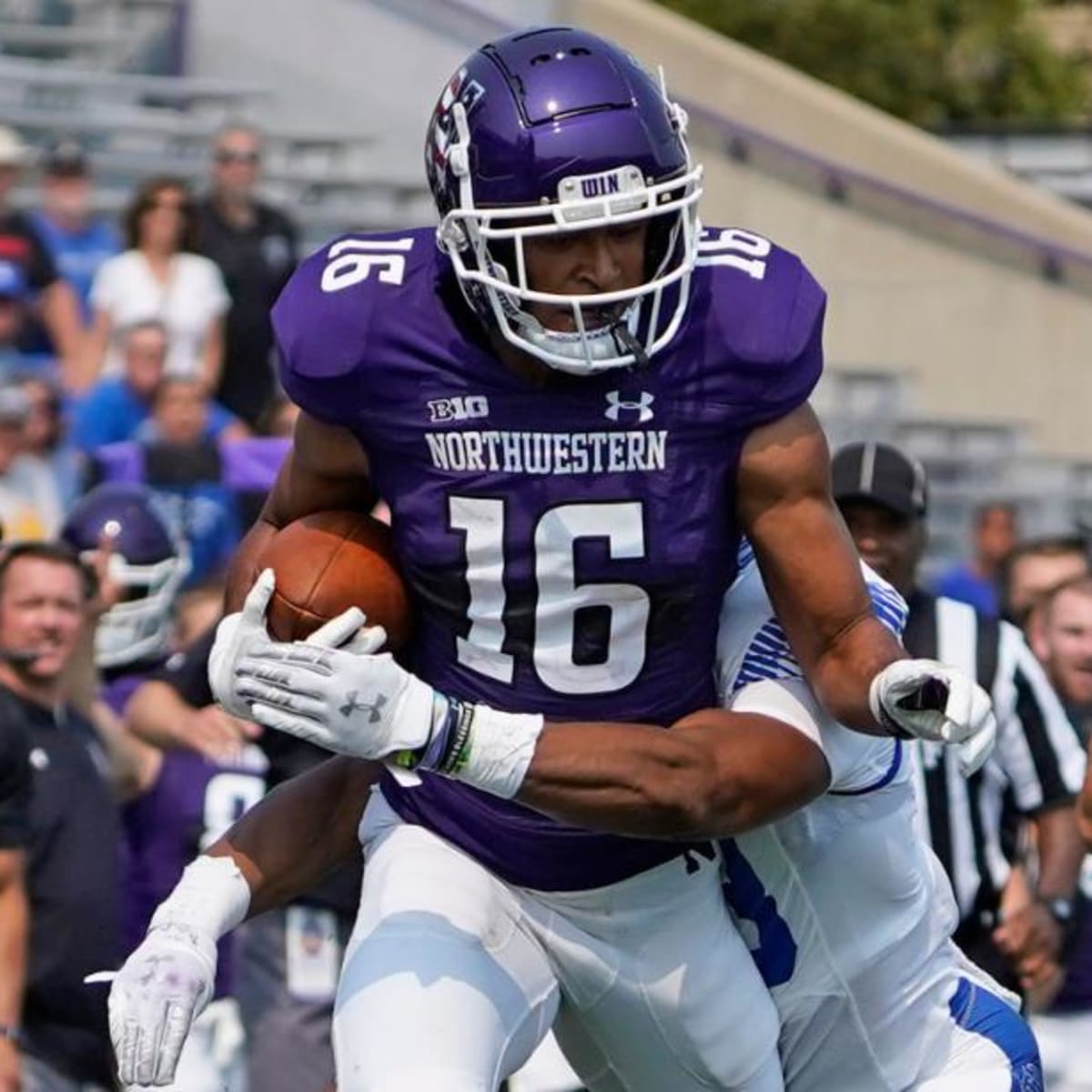 Returning Depth: Ramon Henderson and Xavier Watts saw plenty of action later in the season, post-Hamilton. Both are promising and have higher ceilings than the 2021 starters. Position Coach Chris O'Leary will be challenged to get both ready to make a larger contribution. Senior KJ Wallace and sophomore Justin Walters are also in the mix. Walters is often mentioned as a future starter. The pace of his development will be worth watching.
Incoming Freshmen: The three freshmen cornerbacks mentioned above are the only defensive backs in the current class. Bellamy played some safety in high school and performed very well, so he is a candidate to move around where he's needed the most.
John's Comment: The addition of Joseph eases some of the concerns at the position. Hopefully. he is as good as advertised. Freeman needs to ensure there is wide open competition for both spots. If either Brown or Griffith is named a starter in September, it will be an indictment of the coaching staff.
Summary
The status of the front four is excellent. The only cloud on the horizon is a recruiting need at tackle that must be addressed in the next cycle. When you look at programs like Georgia and Alabama, they churn out NFL-ready difference makers every season. This is the only area where Notre Dame falls short of becoming elite.
The linebacker group in 2021 was sorely in need of more physicality, speed, and the ability to play in space. Help is on the way due to a superb recruiting class, but success in 2022 will depend on the development and health of Liufau and Kollie. If they can reach their potential and supplant Bauer and Bertrand as starters, it will bode well for the defense as a whole.
Notre Dame's secondary remains rife with question marks. There are potential solutions at safety, although Hamilton's shoes will be impossible to fill. Cornerback is a disaster at the moment, especially since Freeman's defensive scheme requires these players to hold up in single man coverage. He and Coach Mike Mickens have eight months to develop or bring in players who can compete successfully against quality wide receivers.
The identity of Freeman's new defensive coordinator is unknown right now. He will inherit a strong group of veterans and an exciting freshman class. As of now, the secondary is a weakness that could by itself keep the Irish out of the playoffs in 2022, especially considering a schedule that is more challenging than the historically weak 2021 version. We'll take another look after spring practice to gauge progress.
Agree? Disagree? Tell John what you think in the comments section below